Scholarships
From your first year of high school to the highest levels of a doctoral thesis, from vocational classes to your college degree – KEF is your partner in education. We invite you to browse our scholarships and see how we can help!
Student Spotlight
Brittany Horne
I was born and raised on Kodiak Island and am currently a student at Gonzaga University in Spokane, WA. I am entering my junior year, studying accounting and business administration with a concentration in law and public policy.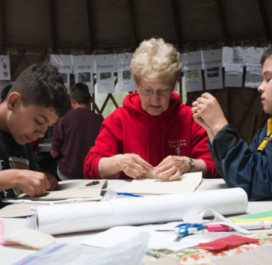 Mentorship
If you are just beginning a new course of study, you can accelerate your learning with the help of experienced mentors. If you are an accomplished student, you could be a great resource to those following in your footsteps.