Scholarships
From your first year of high school to the highest levels of a doctoral thesis, from vocational classes to your college degree – KEF is your partner in education. We invite you to browse our scholarships and see how we can help!
Click here to learn about the scholarships available! 
Student Spotlight
Benjamin Nelson
Benjamin is pursuing a Bachelor's degree in Biochemistry at the University of North Dakota. Once he graduates he would like to pursue medical school. He has been volunteering as an EMT since 2015 and would like to make an impact on the community as a future physician. Read more about Benjamin in his bio linked below.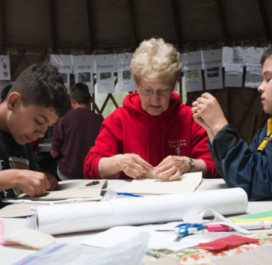 Mentorship
If you are just beginning a new course of study, you can accelerate your learning with the help of experienced mentors. If you are an accomplished student, you could be a great resource to those following in your footsteps.