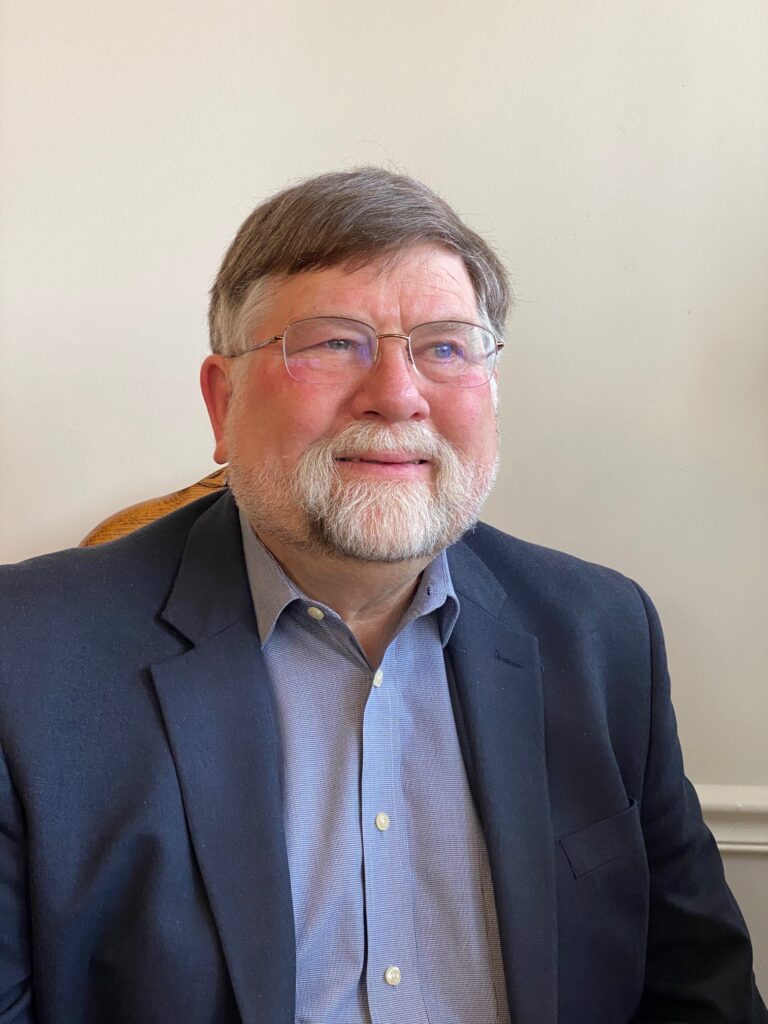 Steve's mother, Selma Olga Leite Parsons, was the daughter of Alexandra Gongoff and Kristian Leite of Norway and was born in Kodiak. Alexandra's parents were Maria Rezanov Gongoff and Feodor (Fred) Gongoff, and they were also born in Kodiak. Steve's mother, Selma, lived in Kodiak until she was orphaned at age 13. She was then sent to the Wrangell Institute and, from there, graduated from Ketchikan High School during WWII. Shortly after graduation, she moved to Seattle, where she met and married his father, Merle Parsons.
Steve has an extensive background in environmental and social policy and analysis. He previously held positions as the Senior Hydrologist and Project Leader at the U.S. Office of Surface Mining and as a Hydrologist for the U.S. Bureau of Land Management. Currently, Steve serves as the Managing Director for Environmental and Social Policy and Analysis at the Export-Import Bank of the U.S.
Steve has a Bachelor of Science in Geological Sciences from the University of Washington and completed graduate studies at Colorado State University in Earth Sciences and Natural Resources Law, and in Earth Sciences from Colorado School of Mines.
Since 2009, Steve has been a dedicated member of the Koniag Education Foundation's Board of Directors, serving the Koniag and Alutiiq community.
"Working alongside the highly capable and devoted KEF Board and staff has been one of the most fulfilling experiences of my life. Over the past 14 years, I have witnessed the accomplishments of our people's educational aspirations through supporting students with scholarships, some of whom now serve on the KEF Board in the Koniag, Inc., organization, and Village corporations and Tribes. KEF owes its gratitude to Koniag, Inc., who has generously supported educational opportunities for our people."