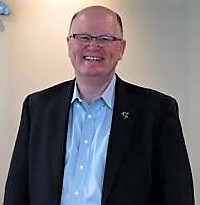 The Brent Parsons Memorial Scholarship of $5,000.00 is awarded annually to one student majoring in finance and/or accounting with the highest combined KEF General application and GPA score. The student who qualifies will be identified by KEF and notified individually if they are eligible. No additional application is necessary.
Requirements:
Must be a Koniag Shareholder or registered descendant
3.0 minimum cumulative GPA
Majoring in finance and/or accounting
Must have full-time student status
Upperclassman preferred
Must meet all other KEF eligibility requirements
About Brent Parsons:
There are few forces in the world with the potential to positively impact a community so much as a single experienced, passionate and dedicated leader. A person like this gives selflessly of their time and their energy, and influences everything they touch. Brent Parsons was such a man. To honor Brent's memory and lasting impact to our Alutiiq people, Koniag and KEF are pleased to announce the Brent Parsons Memorial Scholarship.
Brent was a long-time partner in an audit firm and was integral in keeping Koniag a financially strong corporation. He drew on his vast knowledge of financial and accounting best practices to strengthen benefits for shareholders. Always a mentor, Brent worked with many of Koniag's board members and staff to help them realize their own potential. And as a life-long learner and recipient of a KEF scholarship, Brent understood and valued education.
There is a quote from the artist Makoto Fujimura that goes, "generative paths lead to resourcefulness, patience, and general creativity in life. They lead to cultural – and human – thriving." Brent walked a generative path in everything he did, and through this scholarship for Koniag shareholders and descendants in the fields of Accounting and Finance, Brent's legacy will thrive for our students as they pursue their own educational goals. We know that Brent will be looking down and smiling as future generations receive degrees and achieve their fullest potential.
*Because KEF is a private nonprofit, IRS regulations require that all scholarship funds must be sent directly to the university being attended.